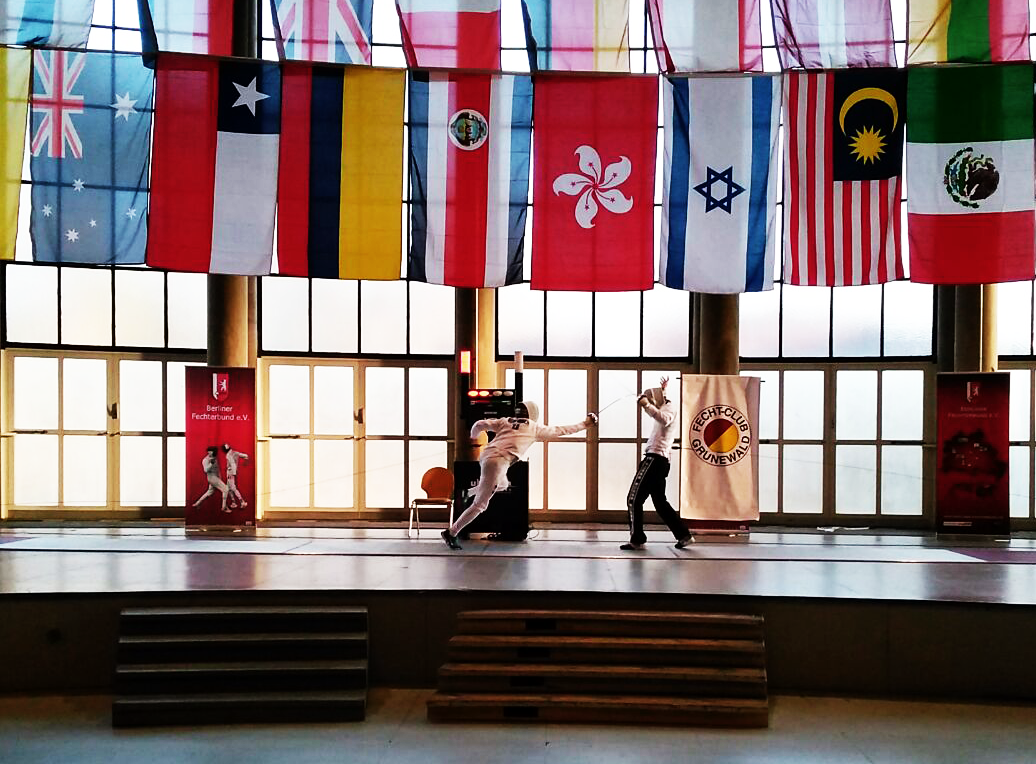 Management Drives supports a number of top athletes via a partnership with TalentEmpowerment. David is one of the sportspeople we take under our wing on his way to the Olympic Games in Tokyo 2020! In the upcoming period we will be following David, he will tell us about his adventures, and we will then link that information to his drives profile. That gives us an up-close and personal look at what happens with the drives and behaviour of a top
epee fencer.
David van Nunen, top fencer of the Dutch team, competed against Korean fencer Kim in the World Cup.
In the lead
"After getting an initial hit on my foot I turned the match around. I was on top of my game and didn't give Kim any opportunities. When he got too close I would attack, and when he attacked I would be a step ahead of him and the tip of my epée would be touching his arm before he got anywhere near me. This gave me a 3-2 lead after the first round, extended to 7-4 after the second round, and with just 2 minutes to go in the third and final round I dominated with a 10-5 lead."
Then the tide turned…
"In a very short space of time I lost my lead and when we were even at 12-12 I decided that my defensive game was no longer working. I started to apply more pressure and go on the offensive. The actions weren't the problem, but the preparation was wrong. Ultimately I lost by 15 points to12 and this put me out of the competition."
Afterward we talked to David and analysed the match based on his drives profile."
Game plan
"I always start competitions with a comprehensive plan (David's primary colours are blue and orange), a plan is important to me. When plan A doesn't work I always have a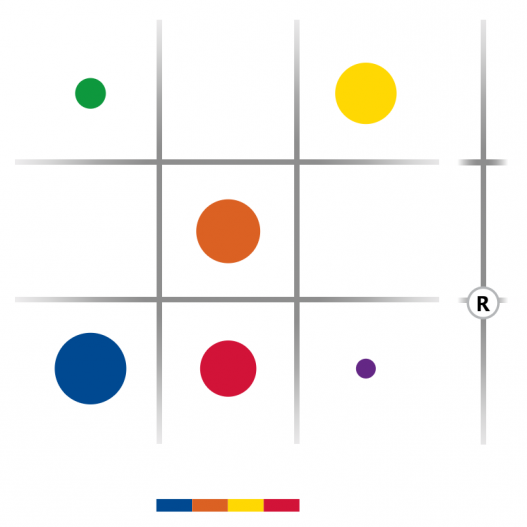 plan B (yellow). Immediately after a lost match I tend to blame my plan (orange?)."
The first two colours in David's mindset equal his logic. This means that, under pressure, David may tend to exaggerate the behaviour of these colours somewhat.
Blue: hiding behind his plan even more and organising everything meticulously.
Orange: getting caught up in the excitement, becoming opportunistic and finding everything equally important
Under pressure
"When I find myself under pressure and things aren't going well I hide behind my plan even more. Together with Management Drives we determined why this is the case. What we noticed is that when I'm in the flow I'm not working on my plan at all, but just enjoy the fencing. Of course my preparation is good, my plan is in my head, but much more in the back of my mind."
Plan B?
Drives are motivators that predict how teams or individuals utilise their knowledge, skills and competences.
"Because of this insight into my drives we jointly put together a completely different plan B for me. When I'm not doing well in a match I started fencing a lot more on the basis of my gut (red). This means I'm a lot less focused on my plan and just enjoy the fencing a lot more."
Learning red behaviour in a blue way
For David it's important to learn the new red behaviour in a blue way. This means repeat, repeat and repeat again, to make sure he starts to feel comfortable with this behaviour.
"Because red behaviour feels somewhat unnatural to me it's important that I take the time to teach myself this behaviour carefully. In the coming weeks I'll be working hard on these aspects and I hope I can show my progress in the next important tournaments this month.